Towens of Weston Recycled Aggregates Plant: Thriving with HSBC UK
August 16, 2023|News
Towens of Weston Recycled Aggregates Plant: Growing Success with HSBC UK
Here at Towens, we're thrilled to share an exciting development that showcases our commitment to innovation, sustainability, and environmental stewardship. As a family-owned business with a 30-year track record in recycling, waste management, haulage, and environmental services, we're proud to announce a groundbreaking venture that underscores our dedication to both our community and the planet. This project will allow us to expand our services and provide even more sustainable solutions to our Somerset customers and local contractors.
In a significant stride towards enhancing our recycling capabilities, Towens of Weston has invested £1.5 million with the support of HSBC UK. This investment broadens our range of recycled products and improves the availability of recycled sand and stone across Somerset.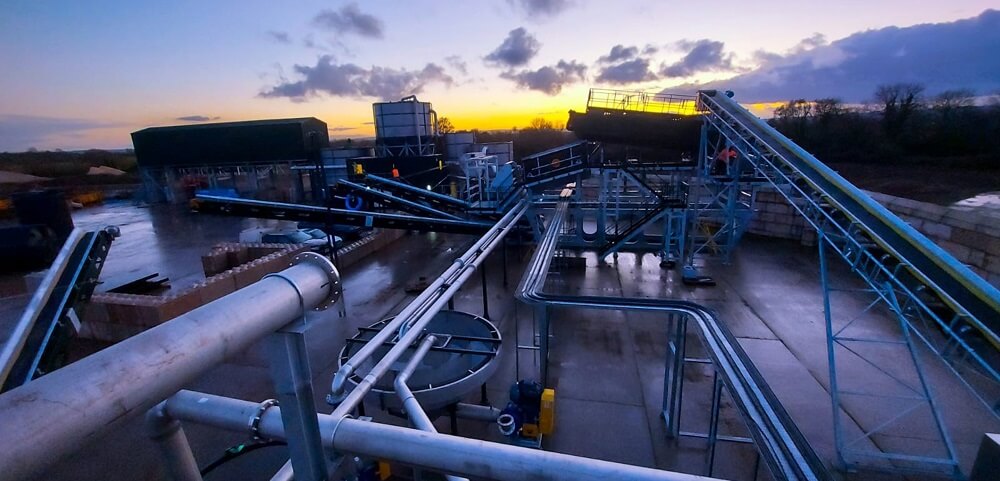 Unveiling the Recycled Aggregates Plant: A Catalyst for Sustainability and Change
With financial backing from HSBC UK, we have strategically invested in a state-of-the-art Recycled Aggregates Plant—an innovative plant that will shift how we perceive and utilize excess soil. Subsoil, the often-overlooked layer lying just beneath the surface, typically goes to waste. However, our newly established plant ingeniously addresses this issue.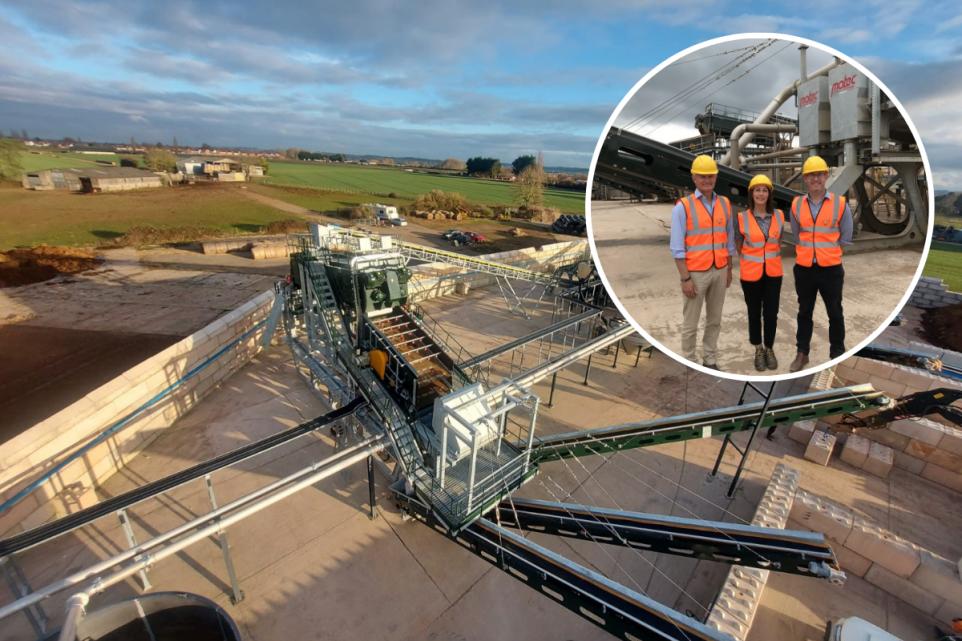 What is the Towens of Weston Plant?
The Towens of Weston Recycled Aggregates Plant is located in Westonzoyland and produces the following Products:
| No. | Product |
| --- | --- |
| 1. | 0-2mm Fine Sand |
| 2. | 2-4mm Fill Sand |
| 3. | 0-4mm Grit Sand |
| 4. | 4-10mm Single Size Clean |
| 5. | 10-20mm Single Size Clean |
| 6. | 20-40mm Single Size Clean |
| 7. | 0-20mm, 20mm to dust, reclaimed (Scalpings) |
| 8. | Recycled Type 1 (sub-base) |
| 9. | 6F5 Recycled |
| 10. | BS3882 Screened Topsoil |
| 11. | Screened Road Planings |
Subsoil: Making sure waste isn't wasted
Our cutting-edge plant efficiently separates excess subsoil and topsoil into valuable components—sand, stone, crushed hardcore, and topsoil—materials that find purpose in the bustling construction market. This transformative process not only reduces waste but also creates a sustainable source of construction materials, contributing to the circular economy and reducing the demand for virgin resources.
A Greener Future: Recycling, Reducing Waste, Tapping New Markets
The innovative Recycled Aggregates plant marks a pivotal juncture for our business. By harnessing the potential of subsoil, we've successfully tapped into a previously unexplored market while concurrently making strides in waste reduction. An impressive 92% of the waste processed through Towens of Weston's facilities undergoes recycling, reuse, or recovery, leaving a mere 8% destined for landfill—an achievement we're immensely proud of. Towens Group has been at the forefront of this innovation, and we're excited to continue pushing the boundaries of what's possible.
Leadership Speaks: A Vision for Transformation in Somerset
John Telling, our executive chairman, captures our mission: "At present, subsoil removed from construction sites is mainly sent to disused quarries and ends up in a landfill. It struck us that our business could support the construction industry and create an additional revenue stream by recycling this material."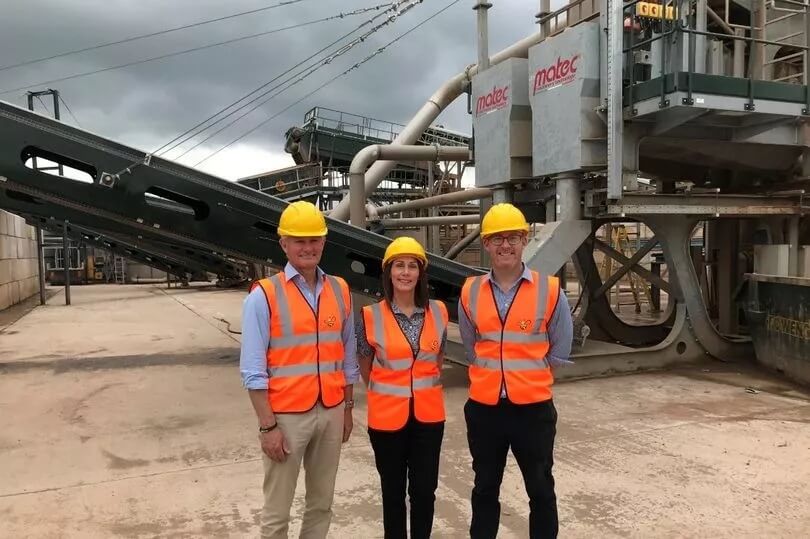 HSBC UK: An Invaluable Partner
Our journey towards establishing the plant was made possible with the support of HSBC UK. Their Trade and Equipment Finance funding package played a pivotal role in facilitating the purchase and importation of the recycling plant. The collaborative spirit exhibited by the HSBC UK team was integral in propelling this initiative forward.
James Shepherd, the area director at HSBC UK, acknowledges Towen's transformation: "Towens is a great example of a family-run business that has expanded over the years, starting out as a small skip-hire company and evolving into a multi-faceted waste management business. Our team saw an opportunity to find new, innovative ways to recycle construction and demolition waste and help reduce the need for virgin materials within the sector."
Towens, A Record of Excellence: Over a Million Tonnes Handled Annually
At Towens, our customers range from small businesses to large corporations, and we take pride in our substantial impact on the environmental services business, waste management, and recycling. Handling over a million tonnes of waste and recycled aggregates annually, our commitment to sustainable practices is unwavering. With four recycling facilities and a diverse fleet of vehicles, we are equipped to efficiently transport and process soils, aggregates, and construction waste, with over 90% of materials recycled or reused in our depots.
Here at Towens of Weston-super-Mare, our journey towards creating the new recycled aggregates plant, with the invaluable assistance of HSBC UK, exemplifies our passion for innovation, sustainability, and fostering positive change, particularly in environmentally focused commercial development. This pioneering venture is a testament to our dedication as a family-owned business and our unwavering commitment to waste reduction, recycling, and serving our community. As Towens of Weston, we're excited about the prospects of new business opportunities that lie ahead and the positive impact we will continue to make in the waste management and environmental services sector.

Towens of Weston Subsoil Plant
For further information on how our pioneering efforts align with industry trends and environmental initiatives, feel free to explore our Recycling parent page
Stay Connected for Environmental News
Get ready for exciting updates as we forge ahead on our path towards a more sustainable future. Your support is invaluable as we tirelessly strive to create a greener world through innovative solutions. Stay in the loop with the latest news on Towens' positive environmental efforts by exploring our news blog or connecting with us on Facebook and X.
Towens of Weston is a company that provides smart and sustainable recycling, waste management, and civil services across Somerset and the South-West of England. Their objective for over 25 years has been to recycle or reuse as much waste as possible with the minimum going to landfills. We also offer services like soil testing, permits & Claires construction, weighbridge services, skip hire, tippers & muck away tipper hire, grab hire, sweeper hire, aggregates & soils recycled products wrap quality protocol concrete "lego" blocks plant hire civils & demolition.